Origami Stars (only about 3/4" wide!)
Full video instruction for every origami model shown above is included on Origami Live. You will be folding your way to hours of fun as soon as you receive your video.
Click Here to Order Through our Secure Server Now!

Could You Use an Expert Origami Instructor in Your Living Room?
I can tell you from years of experience (more years than I would like to disclose) that the simplest, easiest way to learn the art of paper folding is by having someone show you how to do it.
Now it still may take you a few tries to make some of the models in the video, but that is what makes learning Origami from video so great. If you don't understand a step, just rewind the video and watch it again until you have the fold down perfect.
If you are like me you are fascinated by the art of paper folding. It is such a pleasure to take an ordinary square of paper and turn it into a work of art.
The act of sharing Origami knowledge has lead to some unforeseen outcomes. The smile on a child's face in an airport when you give them a flapping bird is priceless. They are always mesmerized by the way it actually flaps its wings up and down when you pull on its tail.
One of the neighbor boys learned how to make the "flapping bird" and managed to sell several to his classmates! That is just one of the many models you will create when you get your copy or Origami Live.
Now through the magic of the internet I've found a way to share my knowledge with people all over. That is why I created Origami Live. I've packed almost 4 hours of information onto one VHS tape that you can watch repeatedly until you have mastered all 20+ designs!
Here are just a few of the things that you can do with your Origami creations for fun (and profit.)

Create origami flower Bouquets for a unique gift idea.

Make Origami Mobiles to show off your origami models (or sell them for a profit.)

Show children how to make their own Origami creations to see smiles all day long.

Use Your origami creations to strike up conversations with strangers.

Show others how to make origami at get togethers and parties to jump start conversations and to build relationships. (This works great at get togethers where people don't know each other very well.)

Origami makes for great new projects at craft parties!

Now I'm not some Hollywood producer. I made this video myself just like I make my Origami. You won't get a fancy edited video like you would from a movie production studio. But what you will get is the complete step-by-step instructions on how to paper fold your way to origami success. You will learn how to create all the models shown above or else I'll be happy to refund your money. Read on to hear more about my love it or your money back guarantee.
Origami Live is not available through any store. It is only available through this website and right now you can purchase this video for only $47 $27 for a limited time. That is only $6.75 per hour of entertainment or $1.29 for each model you will be able to create over and over again.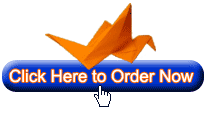 FREE Bonus...Origami Archive!
Once you have mastered all the models on this video I can almost guarantee you will be hooked on wanting to create different animals, boxes. If you act now you can also get access to all my favorite Origami sites in one easy place.
It is a lot easier to paper fold from diagrams once you understand the basics. So I'm continually compiling my list of favorite origami sites to find other great models to build once you have mastered all the models in Origami Live.
With this easy to navigate resource you will find some of the best diagrams online to build more advanced origami models. You will also find places to order inexpensive and unique paper to make you models as creative and beautiful as you want. You get access to this ever growing resource with your video purchase.
It has a value that will continue to grow every month!
Stop. Don't decide Now...Take Origami Live for a Test Drive...
I want you to be completely satisfied with your purchase. So I have reversed the risk for you with my personal money back guarantee...
The Origami Man's Love it or
Your Money Back Guarantee.
Purchase Origami Live today. Once you receive it in the mail you can watch it and do as much paper folding as you want for up to 30 days. Try making all the 20 plus origami models on the video.
If you don't think that Origami Live is worth every penny and that it is the easiest way to learn origami, simply return it for a prompt and courteous refund, no questions asked. It is just as simple as that.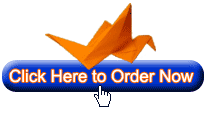 I wish you a lifetime of Origami fun!
Happy Paper Folding,


The Origami Man
P. S. You get almost a full 4 hours of Origami instruction and access to my ever growing Origami Archive that lists all the best online Origami resources in one place. This is all for only $27 and it comes with my love it or your money back, no nonsense 30 day money back guarantee. Order Today!